Since the first day and first few weeks of school can be a complete BLUR, this FREE first day of school introduction printable will give some focus to your first day back in the classroom! Since students are often not ready to speak in front of their classmates, it's easier for them to write about themselves. The completed worksheets make an amazing visual display for a bulletin board and are a great way for students to find similarities with their classmates. I like to keep them up for the first few weeks of school so that everyone has an opportunity to take a look!
WRITTEN Introductions are great for the first week OF SCHOOL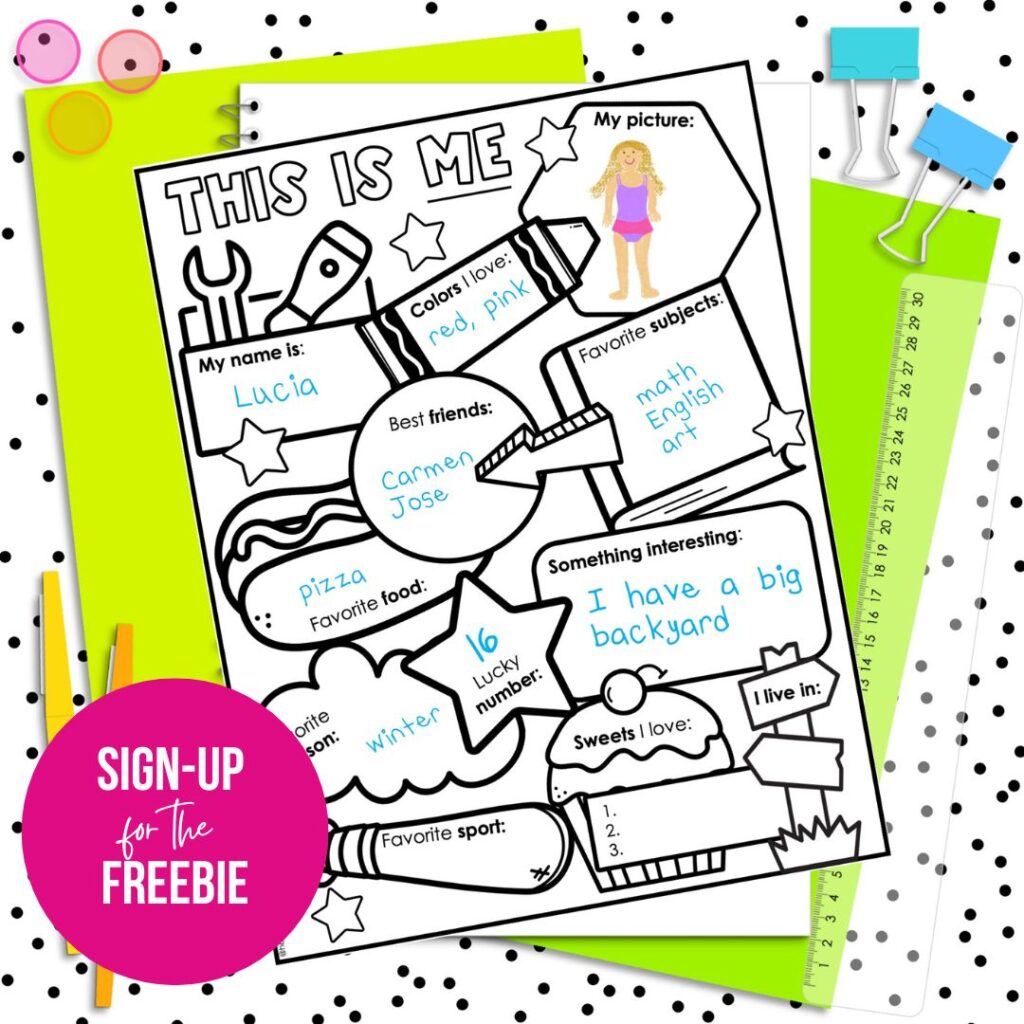 THIS IS ME is a great way for newcomers to write about themselves when they might not feel comfortable verbally expressing themselves in front of their classmates. This is an easy worksheet to complete even with the most minimal knowledge of English.
Before you start the worksheet, take time to discuss:
- vocabulary and possible answers
- check for comprehension
-make sure that ALL students understand and all able to complete the worksheet.
Grab your THIS IS ME freebie HERE
Looking for other BACK TO SCHOOL activities? Head over to my SHOP or click on one of the images below!
You might be looking for more activities that you can use with students during the first week of school. Check out this BLOG POST that talks about 5 of my personal favorites. By using a wide variety of card games, board games, digital games and speaking activities, you'll be sure that you're students will stay engaged and you'll have more success breaking the language barrier and helping them to communicate with ease!
Happy Teaching!
Brooke